America is still learning about those wacky Ron Paul Supporters. They're not wacky, it's just takes a little bit of research to figure out exactly why some people accuse these self-proclaimed "True Patriots" of looking like 9-11 truthers nazis, anti-semites and Islamimsts. Have the Islamists bought out the Ron Paul's extremist white nationlist right supporter base as well as the MSNBC left?
This pro-Iranian, pro-Arab, anti-Israel board
touts Ron Paul's defending Muslims against the Neocon Crusaderss: (sorry, it got deleted, but they loved Ron Paul's attitude)
Ron Paul Shocks Audience Bachmann Hates Muslims
but delights freedom4um right wing extremists which hates Israel and neocons and defends muslims, especially user x-15
They also posted this
Dick Morris: Ron Paul 'Terrifying'
and they're still 200% behind Ron Paul there.
Here's somebody else's post
Ron Paul Tonight Show Interview FULL
Now this is scary, Glenn Beck HATES Ron Paul as DANGEROUS but wants him more than progressive Gingrich???


The forum also posts videos of tourist sites in the true Islamic democracy of Iran:
X-15 in particular is an interesting Ron Paul supporter. He appreciates videos of Tehran, and regrets the bombing of the Dresden when it was a Nazi target for the Alliesm and shows off his respect for the confederacy and white people:
Thanks for posting those pictures of Dresden. Dresden was known as the "Paris" of Northern Europe. I've always wondered why Paris was "spared the rod" due to it's cultural significance while Dresden got firebombed despite it's cultural significance and lack of military importance.
"With the exception of Whites, the rule among the peoples of the world, whether residing in their homelands or settled in Western democracies, is ethnocentrism and moral particularism: they stick together and good means what is good for their ethnic group."
-
Alex Kurtagic
X-15
posted on 2011-12-24 17:39:22 ET
Reply
Trace
Private Reply
He has a low opinion of Jewish people:
" In all of recorded history, there was only one civilization which the Jews could not destroy. Because of this, they have given it the silent treatment. Few American college graduates with a Ph.D. degree could tell you what the Byzantine Empire was. It was the Empire of East Rome, set up by Roman leaders after the Jews had destroyed Rome. This empire functioned in Constantinople for twelve hundred years, the longest duration of any empire in the history of the world. Throughout the history of Byzantium, as it was known, by imperial edict, no Jew was allowed to hold any post in the Empire, nor was he allowed to educate the young. The Byzantine Empire finally fell to the Turks after twelve centuries of prosperity, and the Jews have attempted to wipe out all traces of its history.
Yet its edicts against the Jews were not cruel; in fact, the Jews lived unmolested and prosperously in the empire throughout its history, but here alone the vicious cycle of host and parasite did not take place. It was a Christian civilization, and the Jews were not able to exercise any influence. Nor did the Orthodox priests bewilder their congregations with any vicious lies about Christ being a Jew. No wonder the Jews want to eradicate the memory of such a culture. It was Ezra Pound who launched upon a study of Byzantine civilization, and who reminded the world of this happily non-Jewish land. From the Byzantines, Pound derived his no-violent formula for controlling the Jews. "The answer to the Jewish problem is simple," he said. "Keep them out of banking, out of education, out of government."
And this is how simple it is. There is no need to kill the Jews. In fact, every pogrom in history has played into their hands, and has in many instances been cleverly instigated by them. Get the Jews out of banking and they cannot control the economic life of the community. Get the Jews out of education and they can not pervert the minds of the young to their subversive doctrines. Get the Jews out of government and they cannot betray the nation. " -
A New History of the Jews, Mullins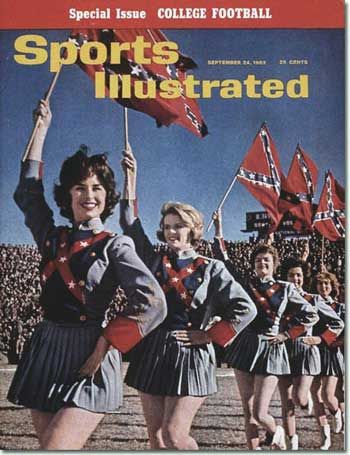 He's a fan of old time radio
| | |
| --- | --- |
| FatherCoughlin_1938-12-11__JewsSupportCommunism.mp3 | 26.3 MB |
Here are their articles on Israel and Zionsm
3// anti-zionism/israel links
Latest Articles
:
Israel/Zionism
Search: on:
Titles/Articles Titles only Keywords
order by:
Post Date Relevancy
Note: Keyword search results are always sorted from Newest to Oldest Postings
Israel Caught Selling 69 US Patriot Missiles to Red China
Post Date:
2011-12-25 06:59:03
by
HAPPY2BME-4UM
10
Comments
Israel Caught Selling 69 US Patriot Missiles to Red China Iron Dome Defense Missiles Seized by Finland, Labeled "Fireworks" 69 Newest Patriot Missiles Seized on MS Thor LibertyBy Gordon Duff, Senior EditorFinnish authorities have confirmed the seizure of 69 Patriot missiles manufactured by Raytheon Corporation today. During a routine search of the MS Thor Liberty, a ship flagged by the Isle of Man, at the Finnish port of Kotka, authorities found 69 Patriot missiles capable of a type capable of intercepting ICBMs, the most modern available and America's most sensitive military technology. The next stop for this cargo, valued at over $4 billion even without ...
Israel's Repressive Permit System
Post Date:
2011-12-25 03:50:33
by
Stephen Lendman
1
Comments
Israel's Repressive Permit System - by Stephen Lendman Under South African apartheid, pass laws segregated blacks from whites, restricted their movements, required pass books be carried at all times, and be produced on demand or face arrest and prosecution. Evolving from the 18th and 19th century until their 1986 repeal, they restricted entry to cities, forcibly relocated blacks, denied them most public amenities, many forms of employment, and became apartheid's most hated symbol. Repressive Israeli occupation is worse. It's a sophisticated form of social, economic, political and racial discrimination, strangulation, and genocide. It incorporates the worst elements of ...
The Zionist Story. (Full Documentary)
Post Date:
2011-12-24 14:41:47
by
Horse
2
Comments
EU Protests Israeli Occupation Policies
Post Date:
2011-12-24 03:50:33
by
Stephen Lendman
0
Comments
EU Protests Israeli Occupation Policies - by Stephen Lendman On December 23, Haaretz writer Barak Ravid headlined, "EU voices protest over Israeli policies in East Jerusalem, West Bank," saying: "A day after four European Union members of the UN Security Council strongly criticized Israel's decision to speed up construction of settlements." "EU ambassador to Israel Andrew Standley on Thursday submitted a formal protest to the Foreign Ministry over evacuating Bedouins and tearing down Palestinians' houses in the E1 area near" Ma'aleh Adumim settlement. Israeli Committee Against House Demolitions (ICAHD) Director Jeff Halper called it a major ...
Netanyahu Office Condemns Palestinians for Efforts at PLO Unity
Post Date:
2011-12-23 11:49:51
by
ghostdogtxn
0
Comments
Netanyahu Office Condemns Palestinians for Efforts at PLO Unity Says Abbas 'Walking Away From Peace' by Jason Ditz, December 22, 2011 Reports that Hamas and several other factions are planning to join a "reformed" Palestinian Liberation Organization (PLO) as an attempt to build some sense of international unity have sparked angry condemnations today from Israeli Prime Minister Benjamin Netanyahu's office. Netanyahu spokesman Mark Regev warned that Hamas could never be allowed into a Palestinian organization because it "is to its very core a genocidal terrorist organization." Regev went on to warn that allowing Hamas into the PLO meant President ...
How Israeli Occupation Forces, Bahraini Monarchy Guards Trained U.S. Police For Coordinated Crackdown On "Occupy" Protests
Post Date:
2011-12-22 18:17:36
by
Ada
0
Comments
This article is cross-posted from Al-Akhbar.com with permission from the author Max Blumenthal New York – In October, the Alameda County Sheriff's Department turned parts of the campus of the University of California in Berkeley into an urban battlefield. The occasion was Urban Shield 2011, an annual SWAT team exposition organized to promote "mutual response," collaboration and competition between heavily militarized police strike forces representing law enforcement departments across the United States and foreign nations. At the time, the Alameda County Sheriff's Department was preparing for an imminent confrontation with the nascent "Occupy" movement ...
Israeli Deputy FM: Israel Will Not Recognize "Armenian Genocide"
Post Date:
2011-12-21 19:27:20
by
Jack
3
Comments
Israeli Knesset will not recognize "Armenian genocide", Deputy Foreign Minister of Israel Danny Ayalon said, Haberturk reported. "Knesset has no chance to recognize the genocide. We can not harm relations with Azerbaijan. Azerbaijan is our strategic partner in the Islamic world. We can not break our relationship for the events happened hundred years ago", the deputy minister said. Ayalon noted that Israeli government is against the populist decisions and doesn't accept such behaviors. Knesset's Committee on Education, Culture and Sports is panning to put the false "Armenian genocide" issue on agenda early in December. MPs from Likud Party are ...
America - F*ck Yeah!
Post Date:
2011-12-21 18:56:04
by
Esso
5
Comments
Israeli Delegitimization
Post Date:
2011-12-21 03:44:06
by
Stephen Lendman
4
Comments
Israeli Delegitimization - by Stephen Lendman Under the UN Charter, other international law, and principles of sovereign equality, all states are equal. None are more or less legitimate than others. Under the 1933 Montevideo Convention on the Rights and Duties of States, Israel qualifies as one. It has: • a fixed recognizable territory; • a permanent population; • a functioning government; and • the capacity to have relations with other countries. At issue isn't its legal nation state legitimacy. Its lawless ideology is illegitimate. It's corrosive, destructive, racist, extremist, undemocratic and hateful. It claims Jewish supremacy, specialness and ...
The Daily Puke
Post Date:
2011-12-20 10:18:36
by
Esso
12
Comments
WARNING! Bawney Fwank image. Click for Full Projectile Vomit Inducing Image!Poster Comment:GAK!
The Inevitable War With Iran
Post Date:
2011-12-19 12:20:01
by
ghostdogtxn
20
Comments
The Inevitable War With Iran by Philip Giraldi, December 15, 2011 One might regard the pledges made to Israel and its friends in the United States by aspiring presidential candidates as pro forma and vaguely amusing, but that would be a mistake. Policy commitments, even if they are lightly entered into, are a serious matter with real-world consequences. At the moment, the obligation to Israel goes far beyond the willingness to give Tel Aviv billions of dollars in aid and unlimited political cover each year. Every Republican candidate but one has affirmed that Jerusalem is the undivided capital of a "Jewish state," the precise formula demanded by Prime Minister Benjamin ...
Terrorizing Palestinians and Israeli Arabs
Post Date:
2011-12-19 03:49:36
by
Stephen Lendman
0
Comments
Terrorizing Palestinians and Israeli Arabs - by Stephen Lendman Two new reports provide more evidence besides volumes already available. Explaining daily life in Occupied Palestine, the Palestinian Central Bureau of Statistics (PCBS) said about half of Palestinian households experience Israeli and other forms of violence. For Gazans, it's slightly higher than in the West Bank - 49.1% - 47.8%. In Qalqiliya governorate, however, (in northern West Bank) it's 60%. Youths are especially affected, notably males. From July 2010 - July 2011, about 10% were targeted, including about 3% of children aged 12 - 17. About 6% in this age category experienced psychological trauma during the ...
They Dare Not Speak Its Name ROTHSCHILD ZIONISM
Post Date:
2011-12-18 14:12:27
by
Horse